our vacuums are ready for you
Locally owned × cleaned with Love
Phone
(720) 650 - 3110
Location
720 Platte River Blvd
Brighton, CO 80601
Hours
Winter Hours
M-Sa 9a–5p
Su 9a–4p
Book Now
Please complete the form below to schedule an appointment. After submitting one of our professional service members will be contacting you to set the appointment and answer any questions you have.
Please complete the form below
Unlimited Membership program
Live life in the fast lane and GO UNLIMITED
Our Unlimited Wash Program is the fast and convenient way to keep your car shining all the time. It's everything you love about getting your car washed in a simple, easy to use plan. As a member, you will enjoy all the benefits of washing as often as you like, no long term contract, and convenient monthly billing.
Ultimate Express Wash - $19.95
Products include:
Active 2 Stage Foam Bath - Wheels Turbo Blast - Spot Free Rinse - High Pressure Rinse - UV Protection - Blow Dry - Rainbow Wax - AutoBond Sealant.
Premium Express Wash - $32.95
Products Include:
Active 3 Stage Foam Bath - Wheels Turbo Blast - Spot Free Rinse- High Pressure Rinse - UV Protection - Blow Dry - Rainbow Wax - AutoBond Sealant - Towel Dry Touch Up - Tires Dressed
Platinum Service - $59.95 FULL SERVICE MEMBERSHIP
Products Include:
Premium Express Wash - Interior Dashboard and Middle Console Dusted - Front Cup Holders Cleaned - Windows Cleaned - Vacuum all Carpeted Surfaces and Seats - Door Jambs Wiped Down - Rubber Floor Mats Rinsed
The Dog Wash
We have adopted the dog wash way and created a safe environment for all dogs tall and small. We have made an easy to use wash bay and let you the owner take full control in the amount of soap to use and temperature of the water. Brighton Car Wash & Detail have switched up the soap and shampoos to a very high rated and groomers favorite Ikaria products. If you choose to bring your own shampoo, no worries we love that too. When using the wash bay, Please pay first and receive a bucket with an sanitized and cleaned brush. Our goal is to let the customer take as much time as needed and leave our place with a clean pet (and vehicle). Let our staff take care of the mess. We fully clean each bay after you leave, sanitize everything and mop up to make sure the wash bay is ready for its next customer.
If you have questions please call and speak with one of our friendly staff members. 303-685-3110
Large Dogs $18 +tax

Medium Dog $15 +tax

Small Dog $10 +tax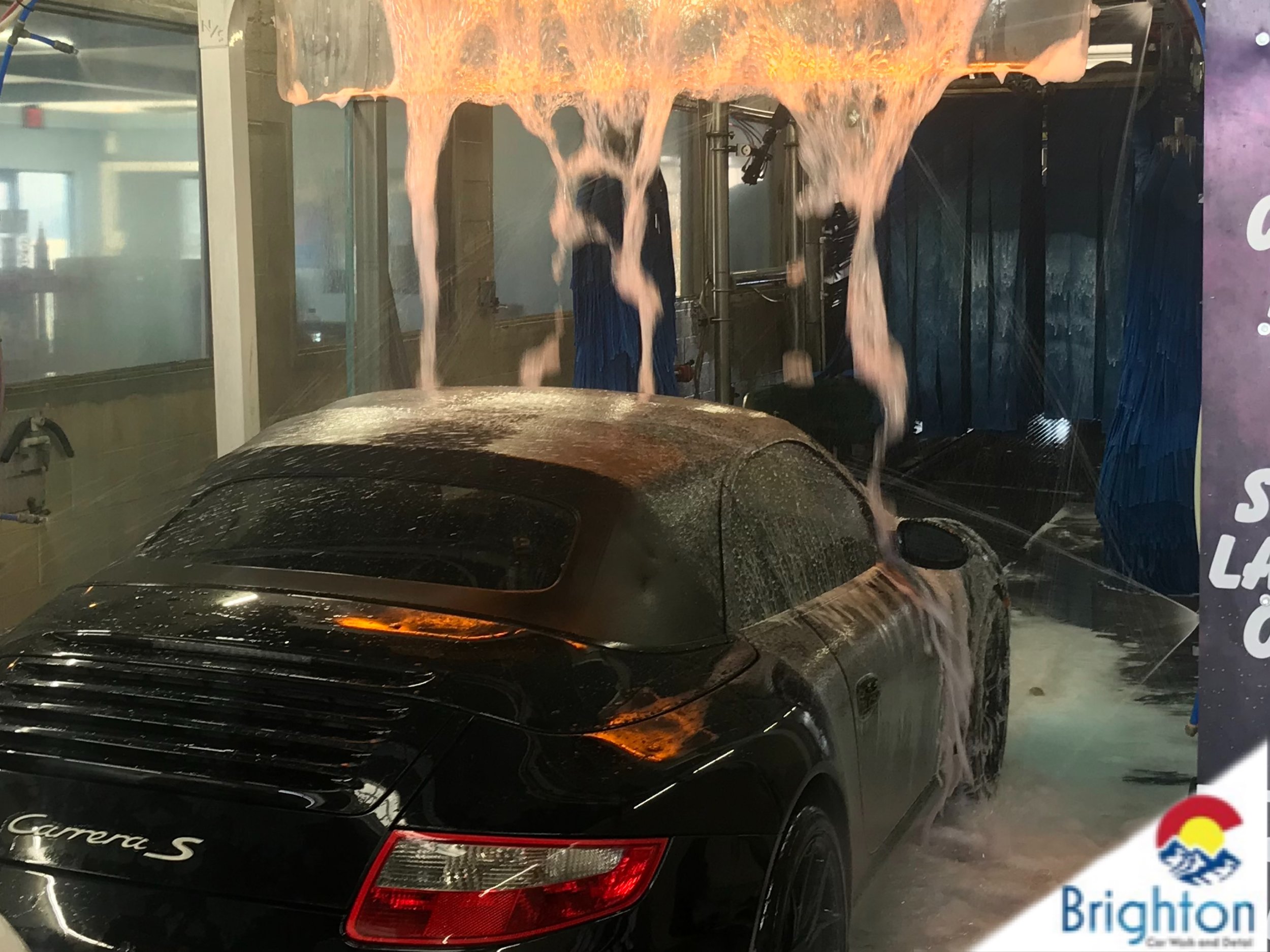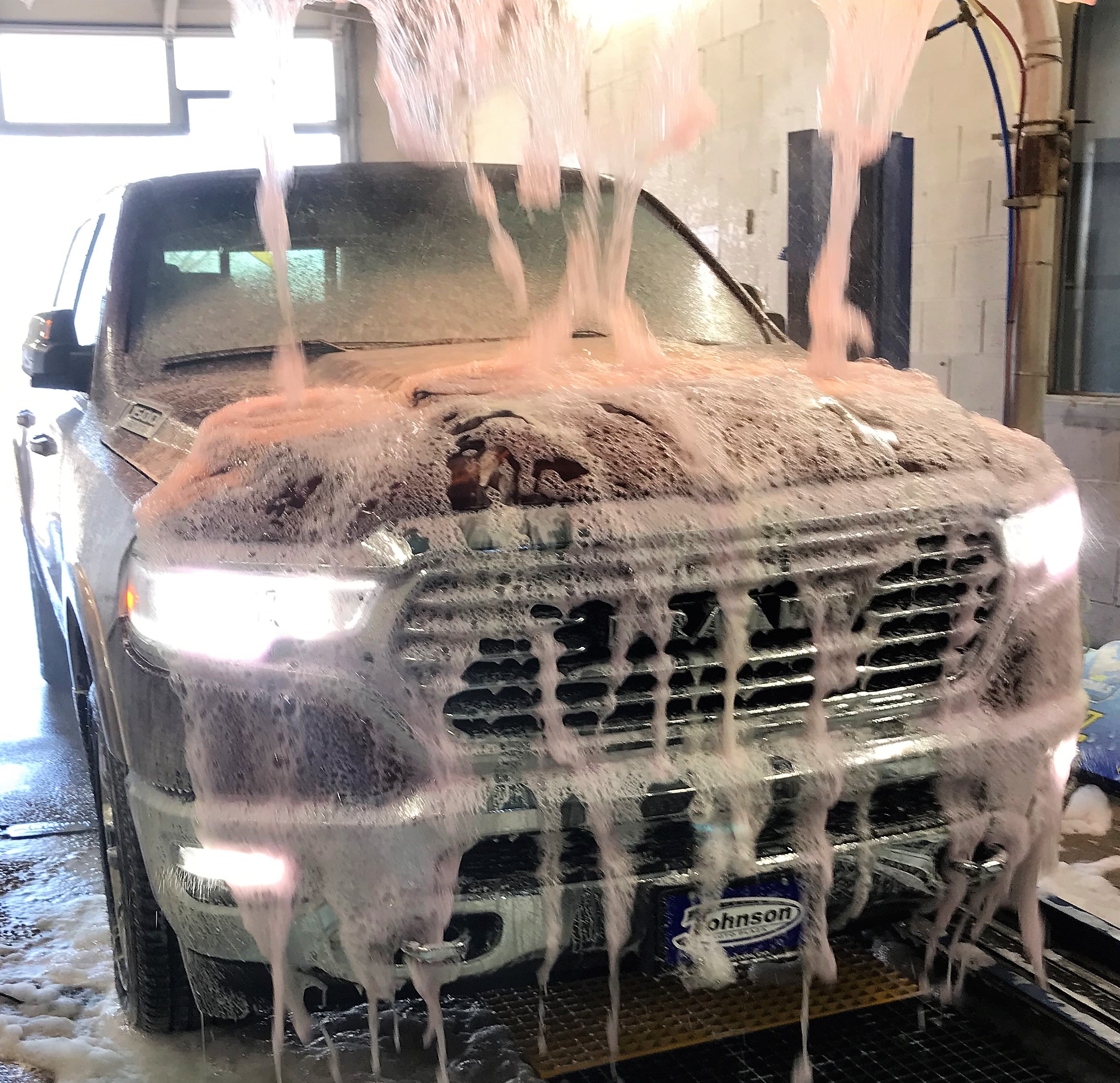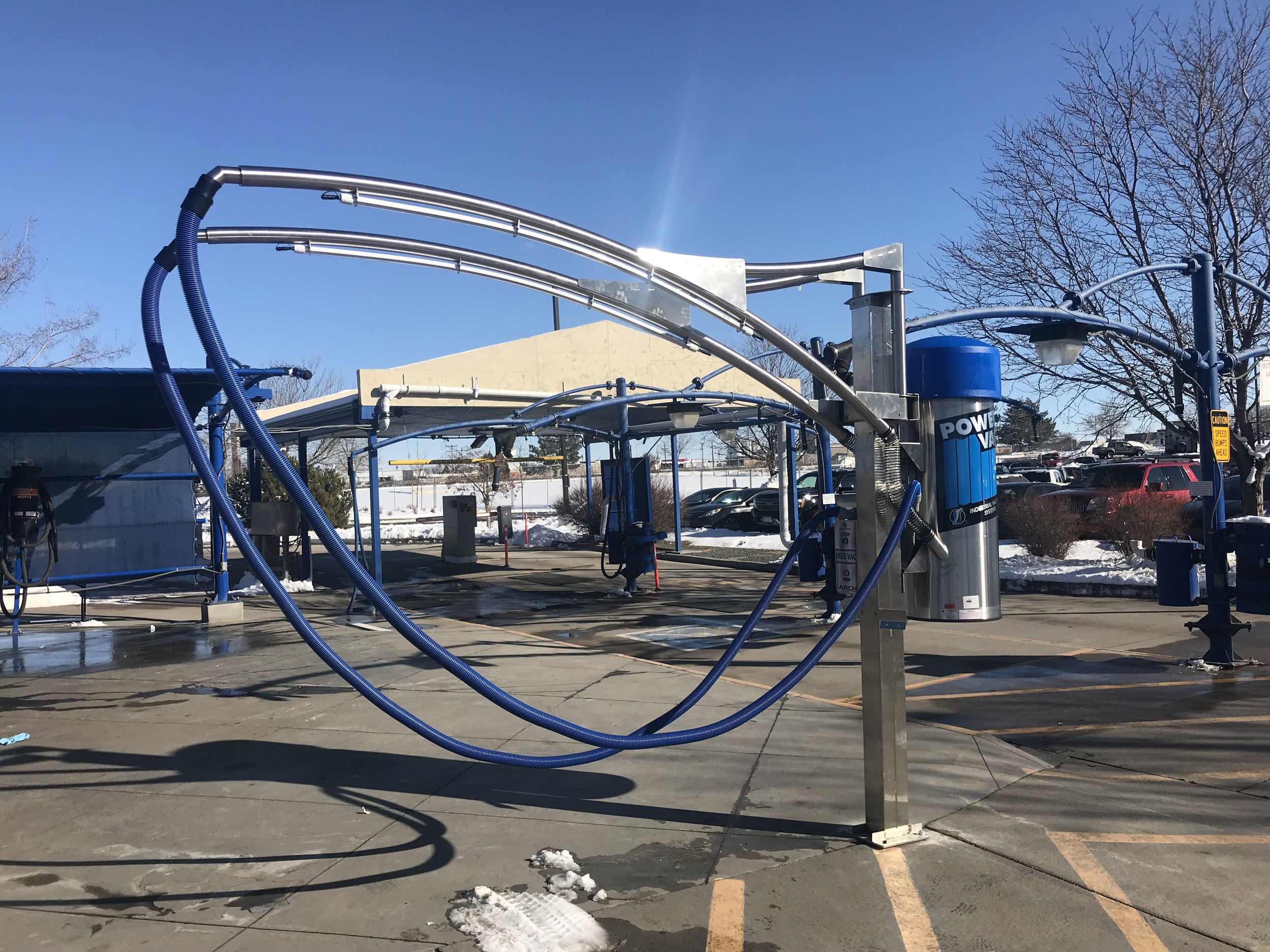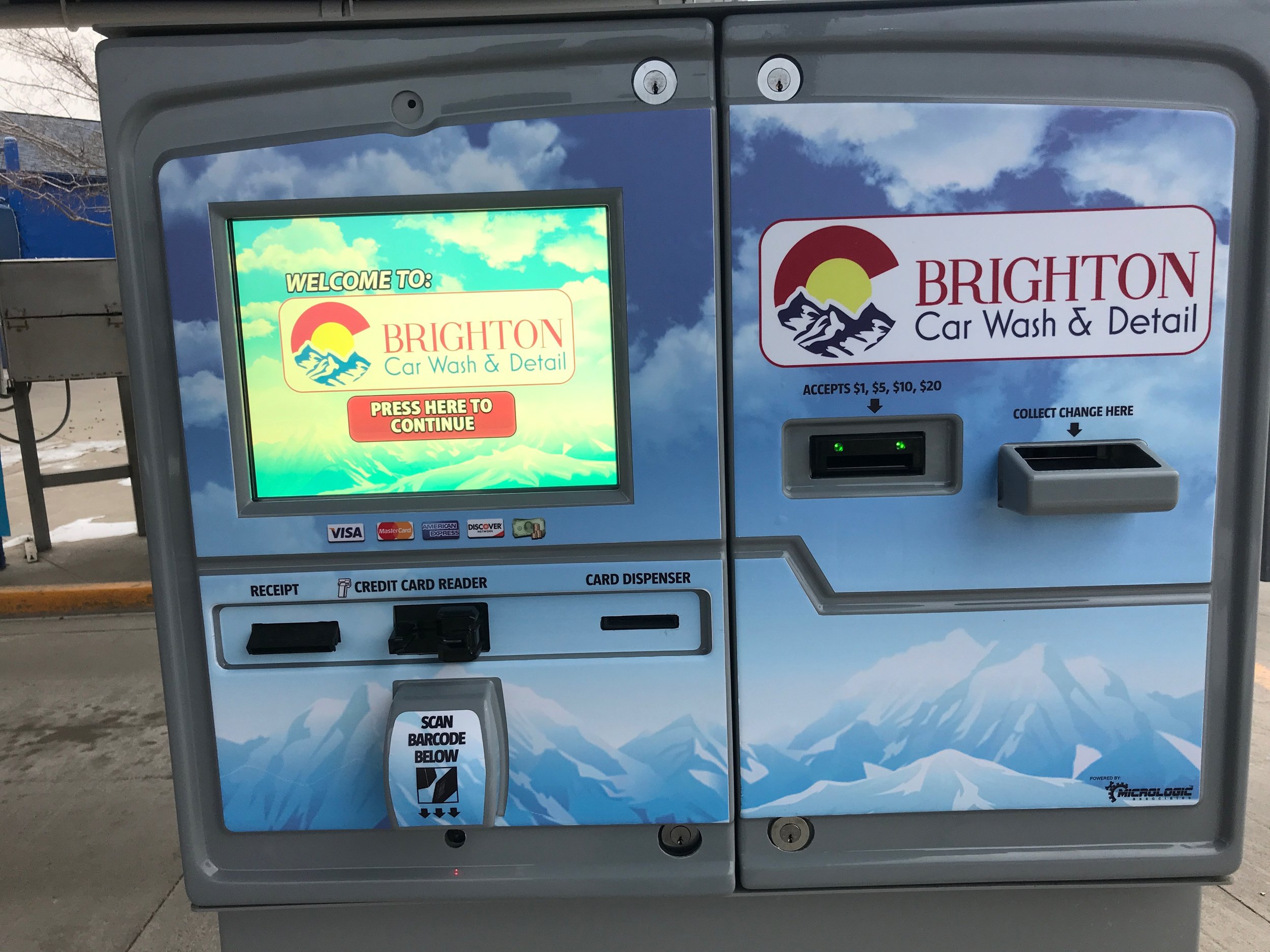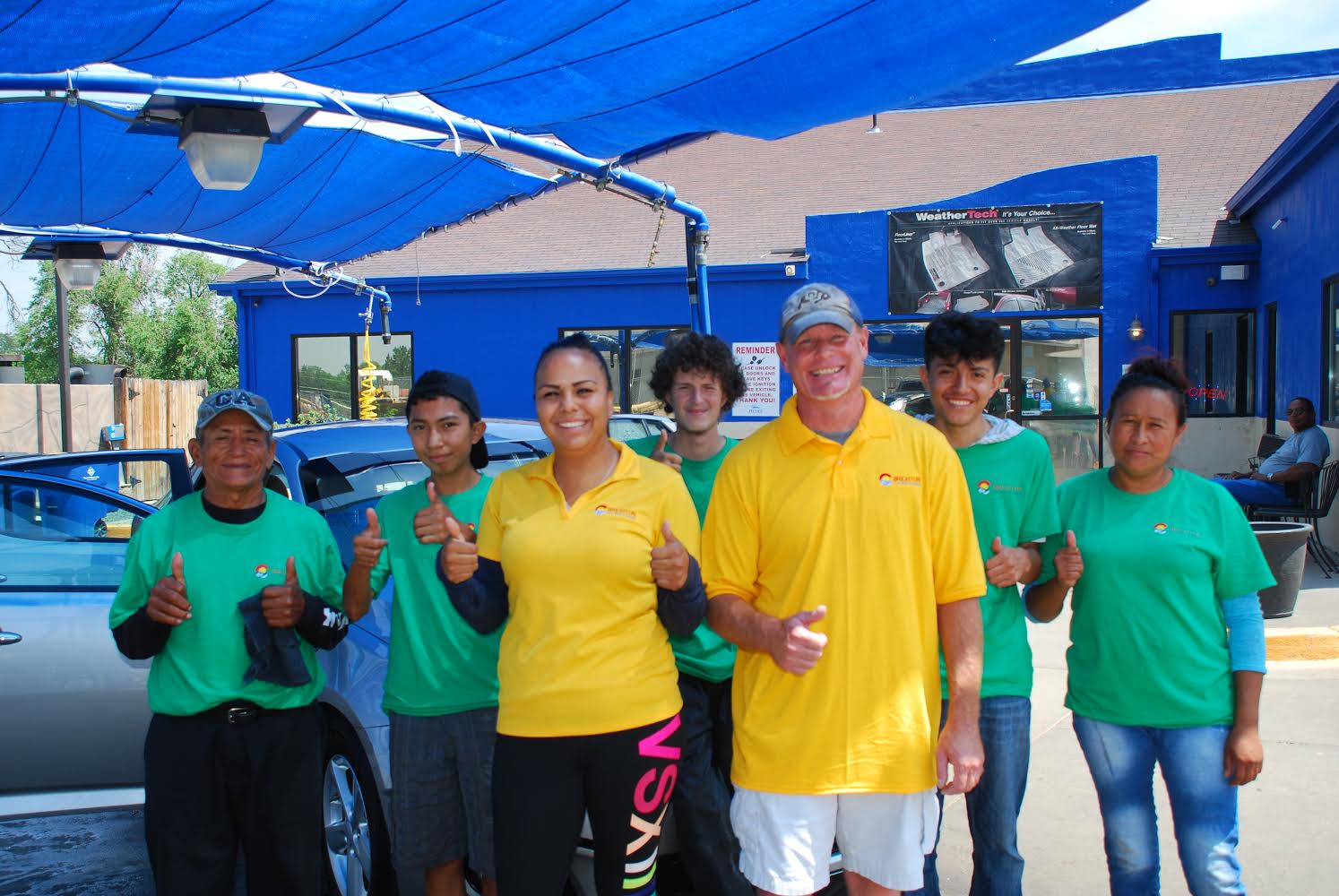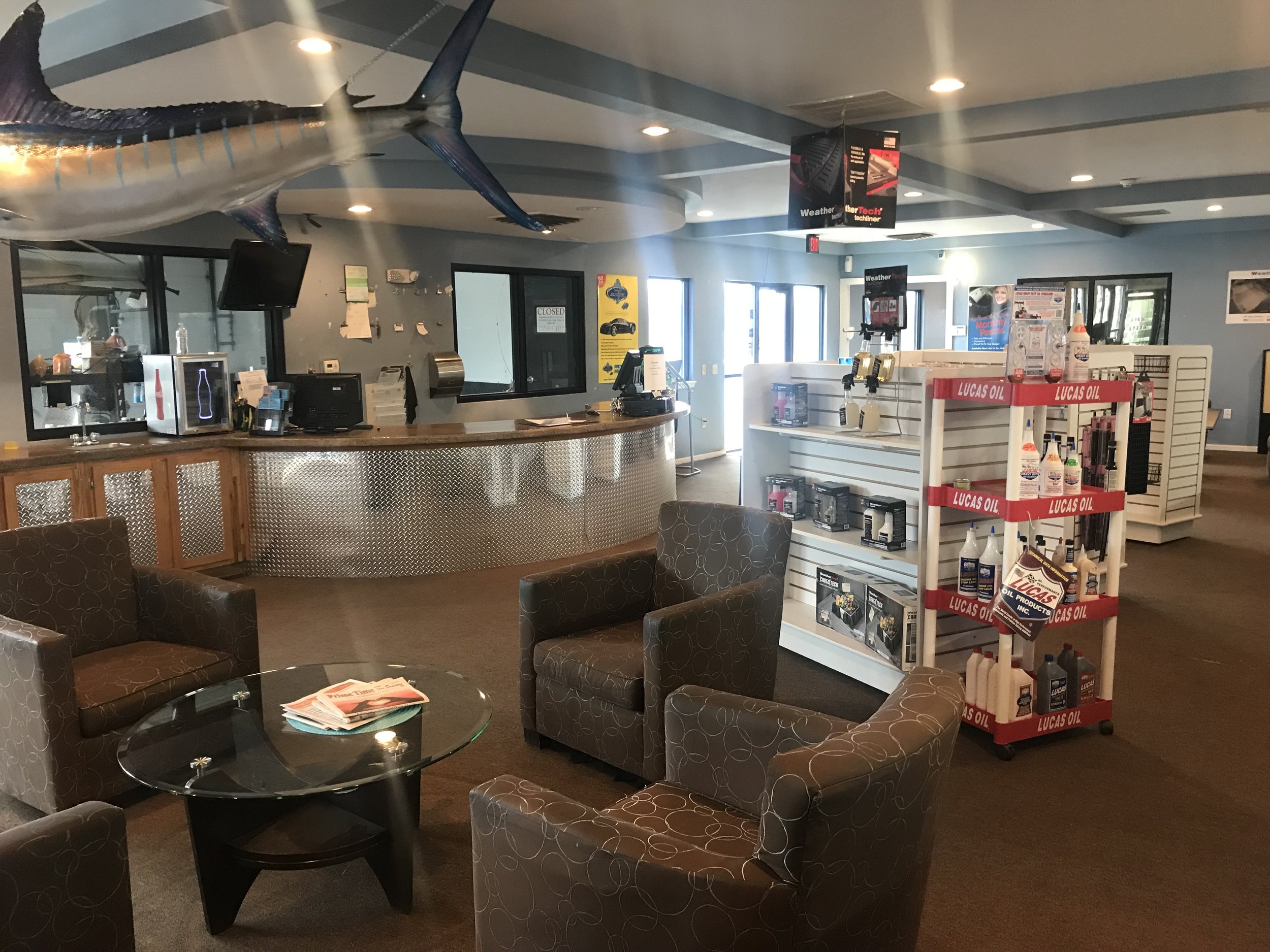 Employment
COMPETITIVE PAY – TEAM BONUS – FLEXIBLE SCHEDULES
If you are a customer-focused individual who wants to work a great job in a casual, fun atmosphere, then Brighton Car Wash & Detail Car is the place for you!
We have full and part time positions available, and need coverage from 8 am to 8 pm, 7 days a week. We offer flexible shifts, and you must have some weekend availability.
The BCW&D crew consists of three positions:
Customer Service Representative
In this role you are the primary point of contact with Our loyal customer base. You will assist customers and members complete transactions needed to get the wash and detail they want in a fast and friendly manner. This role requires a love of customer interaction, and proficiency with retail operating systems.
Wash Technician
In this role you are in the middle of the action. Applicants must enjoy working in a fast and friendly manner. To succeed in this role you must have a love of detail, enjoy working with a team and have a love of working outdoors. This is a great way to begin your BCW&D career.
Detail Technician
In this role you must be able to work alone or with another specialist to perform the services requested by our customers. BCW&D detailers must complete a certification process. Applicants must enjoy working in a fast and friendly manner. To succeed in this role you must have a love of working on all types of cars, boats and RV's, enjoy working with a team and have a love of working outdoors.
BCW&D offers a competitive starting pay, plus some great incentives, so apply today to join our team.
About us
About Brighton Car Wash & Detail
Some Fun Facts About Us:
Located in Brighton, CO in the Brighton Mall

Family owned and Operated since 2009

Over 1.8 Million Cars Washed

We offer three main services;

Express Car Wash – This is an exterior only service. Customer is required to stay inside the vehicle after selecting the wash from our MicroLogic Pegasus Automatic Attendant. This pay and go system allows for ready access to the tunnel for a speedy wash service. After the wash process has been completed customers are welcome to check out our free IVS vacuums in order to touch up any exterior areas needing to be towel dried or your interior surfaces. Don't for get to ask about our RED TOWEL SERVICE available to all monthly Members. Due to the high volume of exterior wash service we no longer offer towel dry finishes for these services.

Full Service Car Wash – for those customers requiring a little help keeping up with the task of clean car, we offer a limited Interior cleaning service combined with an exterior wash service. Customers are encouraged to stay inside the comfort of their vehicle until the service attendant is ready to work on their vehicle. Attendants will assist you if necessary to remove all personal items (extra keys, loose change, pens, personal papers, personal items, excessive trash, ect). Once all items are collected or disposed of and placed in a tote which has been provided to you, it will be placed in the back seat or other easy access location. Customers may then leave the vehicle and enter the customer lounge or exterior waiting area. Service attendant will return the vehicle to you for inspection once the work has been completed. All full service washes come with our highest quality wash package to include a towel finish and the cleaning of the windows, wiping down the dash and center console, lite dusting of door panels, wipe down of door jams, cleaning of cup holders and a vacuuming of all carpeted surfaces of the vehicle including the trunk or cargo area; if access is available, rubber mat cleaning and carpeted mat brushing.

Full Detail Services – Detailing of a vehicle is not a scary word these services for the most part are very affordable and become necessary over the life of your vehicle, in order to maintain the value and enjoyment of your car.Service such as a deep clean (mini detail), pet hair removal, small stains in the carpet, removal of a sick child or pet's unfortunate accident are all examples of things we can take care of on the spot " no pun intended" other items such as headlight restoration, dent or scratch removal, complete interior or exterior detailing service should be scheduled in order to ensure adequate time for you and the detailer to perform the service. These rates do vary depending on the condition, size of vehicle and time necessary to restore the vehicle. Please speak to our Service Attendant or Detail Manager if you are interested in having us quote you for the service you are looking to have completed.
Brighton Car Wash Responsibility
We are not responsible for non-factory installed items, such as: wheels, bras, bug shields, clear masks, tinting, ski or bike racks, ground effects, tires, gas tanks in truck beds, antennas, conversions kits or lift kits and lock outs on vehicles. We are also not responsible for areas that may become further damaged due to rock chips, torn or cracked pin-striping or molding, chipped or peeling paint, chipped or cracked windshields, etc. We are not responsible for damage to any vehicle that may accidentally occur during our service process to vehicles that are 5-years or older. We are not responsible for another vehicle causing damage to your vehicle while being operated by the owner of the vehicle. We also cannot accept responsibility for personal items left in vehicles.
Customer's Responsibility
While having your vehicle serviced, please close all windows, sun roofs and vents, unlock all doors and open all ashtrays. Close all powered mirrors and remove or ask for assistance to remove any antenna that may get damaged in the tunnel wash process. If in doubt ask the attendant they will be glad to assist you and answer your questions. The customer is responsible for the removal of all valuables. Red Towel Customers are required to return towels each time they return to the wash for service, to be exchanged for a clean fresh towel. Customers are required to treat all employees with respect and will not engage in abusive or questionable behavior. If an issue arises that you feel needs further attention please speak directly to the site manager not the employee performing the service on your vehicle.
Location and Contact information
Brighton Car Wash is conveniently located in Brighton, CO at 720 Platte River Blvd on the North East corner of the Brighton Mall next to the ARC Store and Village Inn.
Come by and see us today, or give us a call if you have a question at 720-685-3110 or email us at help@brightoncarwashdetail.com. Don't forget to check out our website at www.brightoncarwashdetail.com for special offerings and discounts for senior and military service.
Thank You
Michael and Bryant Gordon –
Proud owners of the Brighton Car Wash and Detail Center